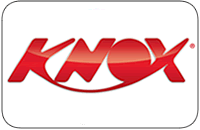 Lots of new Knox armour and knox base layers have just been listed & will be available to purchase from this weekend, Ghost Bikes thrives to bring our customers the best protection available and it doesn't get much better than Knox. Knox are are highly respected in the Motorcycle Clothing industry and many other biker clothing manufacturer's trust Knox enough to place knox armour in their clothing.

Knox has specialised in the design and manufacture of impact protection since the 1980's, they aim to be the best and protection is their only focus which sets them apart from their competitors. This translates into the most comprehensive range of award winning technical back protectors, safety shirts and impact shorts on the market.

Knox make back protectors to fit almost anyone, from a child under 10 years to women and men of every shape and height. Whether you ride a motorcycle on road or dirt, a mountainbike or a horse, even for skiing and snowboarding, we ensure that every customer is correctly fitted.
Here are a couple of  items that the GhostBikes Team Highly Recommends: